Floor mats are not just for resting your weary feet or for show. They are very important and practical to keep the interior of your car clean and neat. However, you have to take note that floor mats for cars are not made equal. The most popular car floor mats are rubber floor mats and 3D floor mats. Both of these are different in terms of lining the floors of your vehicle.
3D floor mats provide stylish finish and edge to edge protection while rubber floor mats are robust, sleek, and affordable carpet liners that protect the primary carpet area. In terms of selecting the right floor mats for your car, there are some factors that you would want to take for consideration since your car is an investment and every investment must be protected.
Cost
The priciest car floor mats available in the market is 3D floor mats. But, they can be worth the investment and hold their value well, depending on your unique requirements. On contrary, rubber floor mats for cars are much affordable. More often than not, they are included with your car, so upgrading to 3D floor mats can be an affordable option.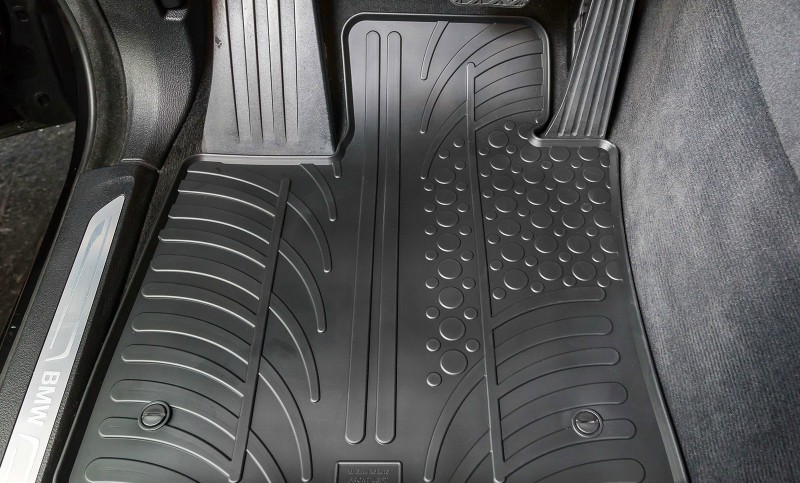 If the price is the bottom line, the rubber floor mats would fit well in your budget. Remember that the costs for replacement would have to factor into the price of purchase. If the rubber mats begin to tear sooner than you expected, it can be a good idea to buy 3D floor mats.
Durability
When it comes to durability, rubber floor mats are the winner. Tough rubber repels mud and liquids easily and it may hold a lot of dust and dirt underfoot. Moreover, rubber is tough and strong. This means that your purchase would last you a long time. The 3D floor mats are tough. Nevertheless, they show grime and dirt easily compared to rubber floor mats.
Aesthetic
The car's aesthetic matters a lot to most vehicle owners and there is nothing wrong about that. Besides, you do not purchase a vehicle sight unseen. The feel and look of both the interior and exterior are essential.
If you like to optimize your interior, the key is finding the right floor mats. These will brighten up your car's interior and would make it feel like a premium than the price tag of your car and they provide finish that is difficult to beat.
Fit
In terms of fit, you will be amazed with 3D floor mats. These are precisely molded to the space of your car, which will leave no gaps for dirt and water to damage the carpet. You do not also have to worry about discoloration, odors, and mold underneath the mats with the 3D floor mats that may provide you peace of mind. Rubber floor mats may be found to fit the exact interior of your car. However, they still move around easily and do not protect the floor space's sides.
Also dont miss an article titled Best Anti-Hail Covers for Your Car.
Articles from the same category: