Motocross is getting more and more popular by the day and for a good reason. It is a thrilling sport that brings you closer to nature in unimaginable ways. However, one of the most important things that you need for this sport is none other than motocross helmets.
The Beauty of Motocross
Rather than tearing up the road, motocross lets you cruise through the vast wilderness to reach remote areas that you can never travel to on foot. Thanks to its thrill, motocross always ranks as among the world's most physically demanding sports.
You need to rein in your bike every time you find your way through the rugged terrain. It is not a secret that the wilderness is not a place meant for driving, especially because of the risk of running into some protruding rocks and branches.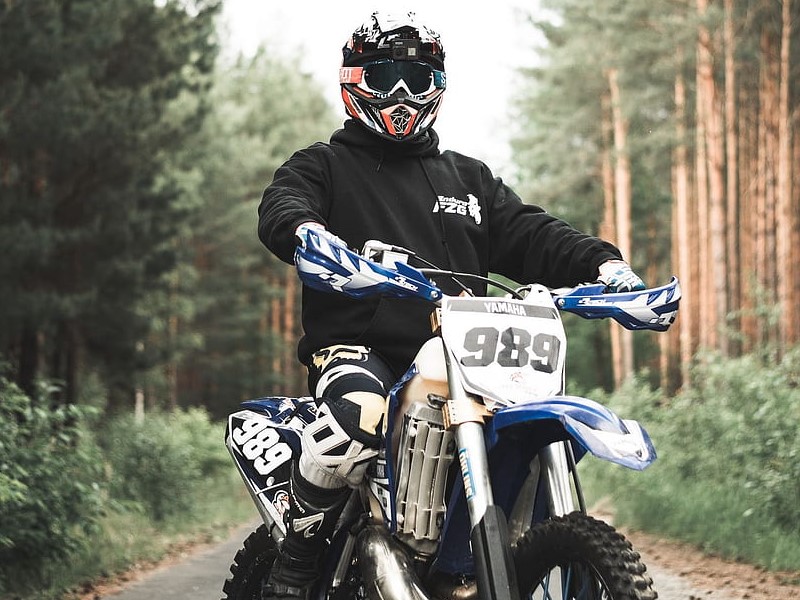 For this reason, you must wear the right motocross helmet during your ride. However, it is important to remember that these helmets are not the same as those helmets you wear when riding an ordinary motorcycle.
To help make your search easier, here are some helpful tips on how to find the right motocross helmet for your next thrilling outdoor adventure!
Types of Motocross Helmets
A motocross helmet is designed to offer protection to the ride from different elements such as dirt, rocks, and other debris. On the other hand, crash and speed protection is the main purpose of motorcycle helmets. These helmets feature sleek aerodynamic designs to help lessen wind resistance. 
However, it is not necessary every time you cruise through the wilderness. A motocross helmet is also a bit bulkier compared to motorcycle helmets. These special helmets come with a visor and rugged exterior to fend off flying objects.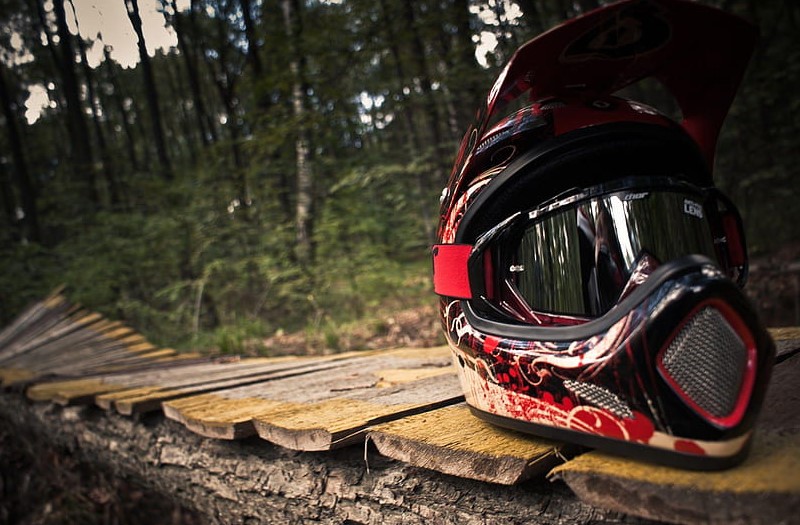 A motocross helmet is not sealed unlike motorcycle helmets to ensure that the rider will have more breathing room. A motocross helmet also comes with chin guards to keep the lower half of the face well-protected.
If you plan to focus only on motocross, it is recommended that you get a quality motocross helmet. However, you might still want to consider getting a dual sport helmet if you also love to ride a motorcycle.
A dual sport helmet combines the support and comfort of a motocross helmet with the crash protection and functionality of motorcycle helmets. Motorcycle helmets should never be used for motocross. It is a must that you get the right kind of helmet for your motocross activities.
How to Choose the Right Motocross Helmet for You
Be sure to consider the following factors when shopping for a motocross helmet:
Bluetooth Compatibility
A motocross helmet must offer you to option to use a Bluetooth communicator. This device is clipped to the side of the helmet to allow you to use your voice to wirelessly connect with your mobile device. All you have to do is speak to the receiver to radio one of your fellow riders, play your favorite songs, or dial a call.
Several Bluetooth headsets are exclusively compatible with specific models and make. See to it that the helmet you choose works with your preferred communication system. The device must also be compatible with different types of helmets if you are using more than one type of helmet.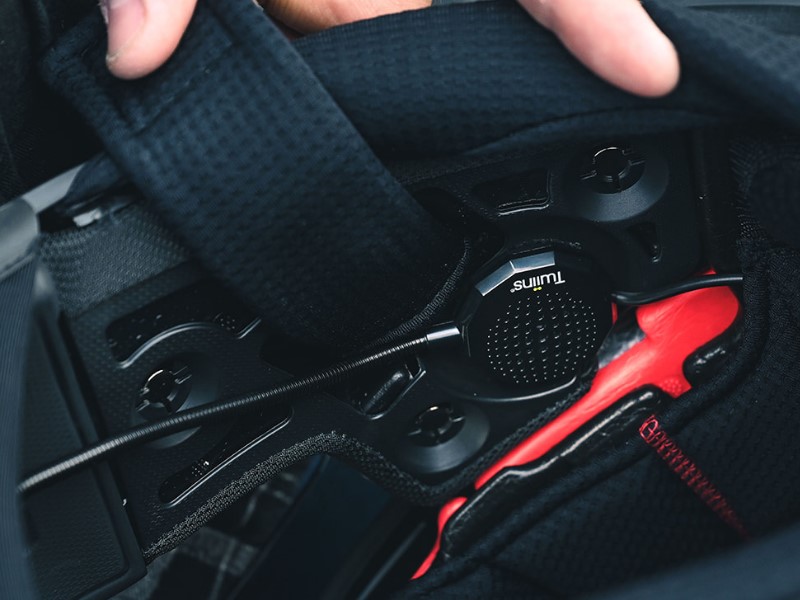 It is also great if you can look for a headset with DMC or dynamic mesh communication in addition to traditional Bluetooth. DMC will establish a secure connection between you and other persons within the group. The connection will never break down if someone has fallen out of range, which is often the case with the typical one-to-one setups.
If ever you end up separated from the rest of the group, this device can restore the connection automatically to ensure that you can continue wherever you left off. Since all sorts of curveballs exist in the wilderness, you have to be ready for anything that might come your way.
Durability
It is also imperative that you look for durable motocross helmets that can endure wear and tear as a result of being exposed to the elements. The best helmet for motocross can be made either with carbon fibers, thermoplastics, and Kevlar. 
Kevlar and carbon often get the highest scores in terms of safety. These helmets are guaranteed to take the beating in the wild. As such, it is a must that you don't settle for cheaply made products that will break apart after just a few trips in the wild.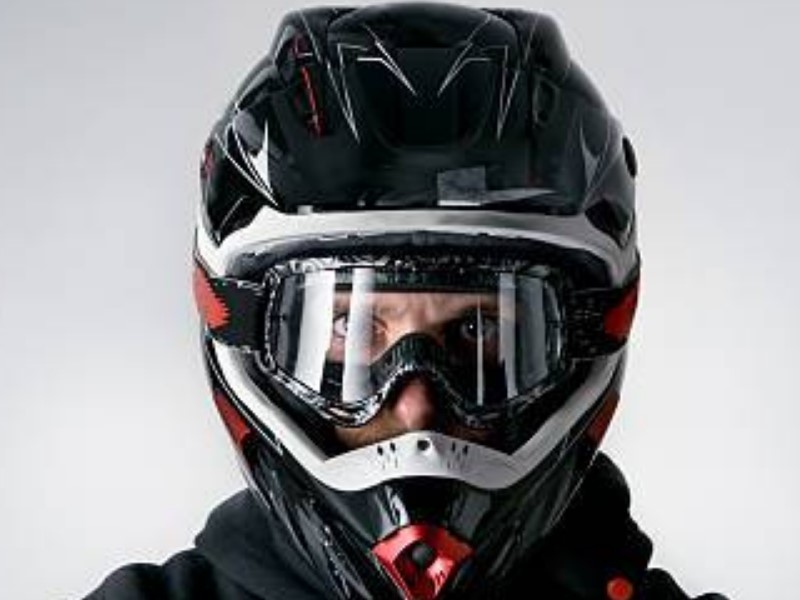 Fit and Size
It doesn't matter what type of motocross helmet you buy, it must fit securely on top of your head. Your motocross helmet should never slide or move around every time you bend over or lean forward.
Connecting the strap must attach the helmet securely to your head. You can adjust the length of the strap to ensure that it isn't too loose or too tight. Many motocross helmets are a one size fits all type, so you need to shop around first to find the perfect size if a helmet doesn't fit.
When to Get a Motocross Helmet Replacement
It is important to replace motocross helmets if you have been involved in a big crash and the helmet ends up taking a heavy impact or to the extent that the shell cracks.
The absolute maximum period that a motocross helmet can last is five years provided that it doesn't sustain any major damage. However, once the padding wears out, causing the helmet to get too loose even before the five-year mark, it is definitely a must that you replace your helmet right away.
Depending on how much and how often you ride, the general rule of thumb to follow is to replace your motocross helmets every season or so. This is because even without any major crash, the helmet is bound to take some knocks throughout the year both in your car trunk and on the track. 
Use these tips to find the best motocross helmets for a safe and thrilling ride!
Articles from the same category: